David Altounian
Partner of Capital Factory
Former Founder and Board Member of Motion Computing
Assistant Professor of
Entrepreneurship at St. Edward's University
When I arrived, the Lake Travis football program record was 1 - 19. During the first season our program was a 3 and 7 record, but I began to develop a program with great potential. I contacted Dr. Al K Mustin in January 2004 to discuss the possibility of Dr. Mustin assisting with mental fitness training offered by the Peak Performance Institute.
Dr. Al Mustin first presented the Peak Performance program to the coaches, including presentations of ways to go beyond motivational and inspirational coaching. I had previously been exposed to physical and emotional training but this program is different. The unique application of advances in neuroscience and mind-brain conditioning took on such skill development as activity and rest cycles, Peak Performance Relaxation and mental rehearsal. His coaching sessions combined with the Peak Performance Relaxation CD programs gave our organization a tremendous advance in mental and emotional performance which became apparent from the very beginning of the training.
Our 2004 season brought an 8 - 2 records, a district championship, and we lost in the first round at the State competition. We completed the season with a record of 8 – 3, the best record in school history.
In addition our quarterback was named Class 4A Player of the Year. The scholarship numbers of our
team also excelled.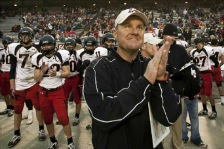 Dr. Mustin continued his contribution for the 2005 season and we continued to use the application. Our regular season record was 10-0, we won our second district.

Coach Jeff Dicus
Former Lake Travis High School Football Coach

Former Duncanville High School Football Coach
Quarterback Instructor at the Quarterback Ranch
**********
I have been associated with Drs. Al and Jan Mustin for the past year and have received personal Executive Coaching as well as personal goal-oriented coaching. Without reservation I can say that this personal association has benefited me in both my professional life and personal life.
During the past year, the medical sales team I manage has experienced declining sales in light of changes in the business environment in which we operate. Additionally, some of my "all-star" team had experienced personal tragedies. All of this created an atmosphere of defeat and underperformance. However, after many consultation and coaching sessions, I have been able to help my team seize new opportunities by analyzing our strengths and helping them find the courage to change course and pursue them. In the past three months, our sales have grown almost 50%, our team's morale has improved dramatically, and everyone looks forward to "slaying the dragon."

The personal coaching I received was directly sought because of a changing marital situation (on top of the challenges outlined above!!). Through advanced relaxation techniques and the use of CD's whose content consisted of specific brain wave enhancing tones, I have been able to achieve this success outlined above as well as exploiting new business opportunities personally, all while learning how to be a single father! If this isn't success, I don't know what is! Not only do I feel fortunate to have discovered this wonderful Executive Coaching practice, I am fortunate to call Al and Jan my friends.
Business Development Directo

r

https://www.linkedin.com/in/edbandas

**********

Over the last several years I have consulted with Dr. Al Mustin in my pursuit of high professional achievement and personal growth. Additionally, I have contracted with Mustin & Associates to consult in the evaluation of current employees, assist in the process of interviewing and hiring, and to provide executive coaching to myself and key employees.




Personally, I have gained tremendous insight into the critical area of emotional intelligence which has been of invaluable assistance in all aspects of my personal and professional life. It has been a fascinating journey for me to share Dr. Mustin's insights and I feel privileged to have the opportunity to engage in discussions with someone of Al Mustin's high intelligence and creative thinking. The research and teaching to which Dr. Mustin is dedicated, pertaining to the brain's connectedness and affect on our physical, emotional and spiritual selves, is thoroughly pertinent to today's world.
I attribute my "aha" moments to my work with Dr. Mustin, when fortuitous coincidences come together or when solutions to overwhelming challenges come effortlessly. I am a better mentor and leader to my staff of 60-plus. The daily stresses inherent with running a 20-million dollar company are manageable. Additionally, I find time to plan for business growth and improvement
.
Luis Jauregui, A.I.A.

President of Jauregui Architecture
http://www.jaureguiarchitect.com/


**********
I own a financial business with 38 offices in various Texas cities. I am active in the Lake Travis business community and serve as President of the Lake Travis Chamber of Commerce. It was in this capacity that I became aware of Dr. Al Mustin's work with the Lake Travis High School football program, and also his work with executive coaching for professionals. I began an executive program with Dr. Mustin in October 2005 and completed the initial phase of 8 hours of coaching over the next two months.
My primary motivation for engaging the services of Dr. Mustin was like many professionals who enjoy a good measure of success, I really wanted to test the waters on improving my mental and emotional abilities both professionally and personally. I found the program to be very innovative in the fact that a "zero point relaxation" could be trained and achieved using the very unique Peak Performance Relaxation CD. In addition I found the new model of the Quantum Mind and the Newtonian Brain to not only be a dynamic model but also easy to understand and to apply.


As a result my productivity, strategic planning skills and management skills expanded dramatically. I applied the techniques to my business and have added three new offices since I began working with Dr. Mustin. I have since that time recommended him to many professional friends and believe that the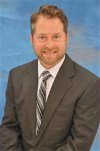 services of the Peak Performance Institute for business and professional folks are perhaps the most innovative and powerful that I have seen.
I recommend the judging committee of the Greater Austin Business Awards recognize the eminent achievement of Dr. Al K. Mustin and Dr. Jan Ford Mustin and the Peak Performance Institute based on the accelerated learning techniques and innovative professional development programs which I have experience first hand.
Jason Buddin

CEO Toledo Finance Corporation
https://www.linkedin.com/in/jason-buddin-40877211
**********
I am pleased to write a letter of support for the Peak Performance Institute's nomination for the Greater Austin Business Award for Innovation sponsored by the Greater Austin Chamber of Commerce. Applied Neuroscience, Inc. is one of the vendors that the Peak Performance institute has collaborated with over the last several years to aid in the evaluation of the EEG and brain dynamics of individual clients. It has been a pleasure to work with Drs. Al and Jan Mustin and others at the Peak Performance Institute to facilitate improved mental health and peak performance. The Peak Performance Institute is unique and innovative in its application of a wide range of resources for the evaluation and advancement of optimal brain performance. We are especially impressed with Dr. Mustin's innovative applications of Applied Neuroscience, Inc.'s FDA approved databases and discriminant functions as well as EEG estimates of cognitive functioning. The Peak Performance Institute has successfully applied these scientifically published and validated measures to increase mental efficiency and general health in a well thought out
and professionally designed manner. Dr. Mustin's efforts have resulted in the creation of one of the most advanced clinics in the U. S. in diagnostics and clinical neurotherapy which is making advanced
neuroscience applications available not only for psychological disorders, but also for peak performance training for personal and professional development.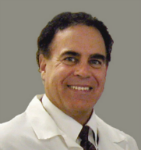 We at Applied Neuroscience, Inc. are excited about future plans to continue to collaborate and develop and apply new technologies to patients with traumatic brain injuries and learning disorders as well as those seeking peak performance training.
Robert W. Thatcher, Ph.D.
President & CEO Applied Neuroscience, Inc.
Dr. Thatcher's Vitae
http://www.appliedneuroscience.com/