Addiction is a very serious, often life-threatening condition that is often overlooked or misdiagnosed within the psychological community. Early in her career, Dr. Mustin explored the root causes of addiction, both behaviorally as related to the family of origin, and also neurophysiologically, with the Quantitative EEG or Brain Map and applied neuroscience within her private practice.
Beginning in the mid-1980's, Dr. Mustin became a Board Member of Le Pavillon International Recovery Treatment Center in Val Morin, Canada, serving as a consultant and traveling from Austin to Quebec seven to nine times each year.
Dr. Mustin pursued her Certified Alcohol and Drug Abuse Counselor (CADAC) credential at this time and later, her Licensed Chemical Dependency Counselor (LCDC) credential, which she holds actively to this day. Blending psychology with addictionology, Dr. Mustin was a popular speaker in Canada, Detroit, Austin and abroad on topics related to Addiction Recovery, Self-Esteem and restoring one's spiritual foundation for a balanced and healthy life.
A Co-Founder of the Success Connection, Dr. Mustin produced a radio program on recovery issues that was a popular drive-time radio program in the Central Texas area. She was a regular broadcast guest of the legendary Cactus Prior on KLBJ, and produced her own television show with her husband, Dr. Al Mustin, The Power of Positive Living which aired on cable television for over twelve years.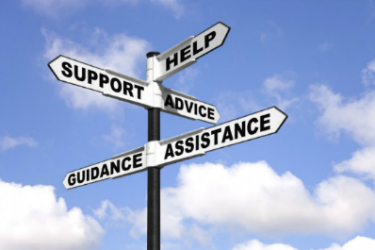 Currently, Dr. Mustin provides specialized assessments for individuals and groups. Her professional services include the following:
Diagnosis and Consultation
Individual and Group Therapy
Referral services to treatment centers
Referrals to twelve-step groups
Education about Addiction using Special DVD Programs
Consultation with treatment centers
Specialized and personalized after-care services
Alpha-theta Training, for Treatment of Addictions
Family Intervention Services
Brain Maps and EEG Neurofeedback for relapse prevention