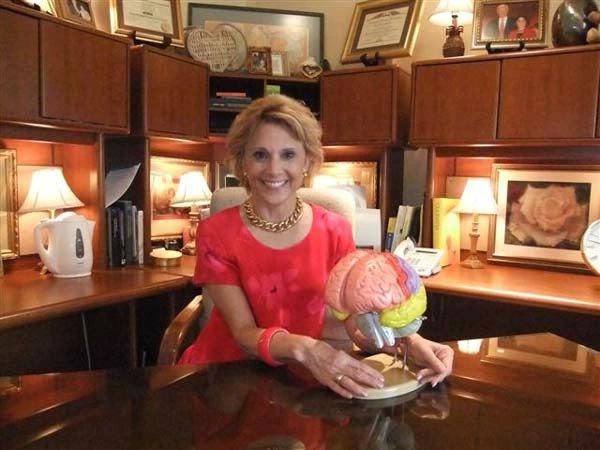 Dr. Jan Ford Mustin is a Licensed Clinical Psychologist and holds a doctoral degree from the University of Texas. She is also a Licensed Marriage and Family Therapist, a Licensed Professional Counselor, and a Licensed Chemical Dependency Counselor. Dr. Mustin has been in private practice since 1980 and specializes in the practice of Positive Psychology. As the President and CEO of the Peak Performance Institute, she supervises a staff of diagnosticians, clinicians, therapists, consultants and coaches, working with them to provide a wide variety of integrated services to our clients. In her corporate and executive consulting work , Dr. Mustin travels broadly and enjoys an active public speaking schedule. Dr. Mustin's central offices are conveniently located among the trees at The Park at Eanes Creek in West Lake Hills, Austin, Texas.
Scholastic Background:

Dr. Mustin is a member of Phi Beta Kappa and graduated as the Outstanding Senior Woman from the University of Arkansas. As an undergraduate, Dr. Mustin was the University's Pan-Hellenic Council's Model Pledge in Kappa Kappa Gamma, and graduated with the highest grade point average in the College of Arts and Sciences. The recipient of a number of scholastic and leadership awards, she represented her state in the National College Queen Contest for leadership, scholarship and community service. In addition to her doctorate from the University of Texas at Austin, she holds a Diploma in Cultural Studies from the University of Madrid and a masters degree from New York University in Spanish Literatures. Dr. Mustin's doctoral studies at the University of Texas emphasized Positive Psychology and she graduated with her doctorate from the University of Texas at Austin with a 4.0 grade point average in only two and one half years.
Speaking:
As an accomplished motivational public speaker, Dr. Mustin has addressed audiences throughout the United States and Canada. She has an extensive broadcasting career and produced and presented "The Success Connection" for radio as well as "The Power of Positive Living" for television. These informational and inspirational programs include topics related to healthy relationships, personal development and peak performance and played on drive-time radio as well as prime time television. She is a frequent contributor to radio, television and periodical features on state-of-the-art developments in the fields of psychology, leadership and neuroscience. Dr. Mustin has been a featured speaker for the Austin Business Journal's "Profiles in Power," honoring the state's most powerful and influential women.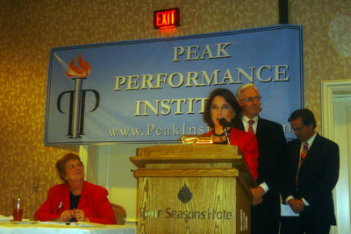 Recent Honors:

Dr. Mustin
was also
recently honored by the Austin Business Journal in
its "Heroes in Healthcare" awards and has been
the Keynote speaker for dozens of corporations and professional groups. She has presented scores of uplifting and motivational presentations to live audiences and her publications include "Love You Can Live With," "Freedom From Codependency," "People Who Love Too Much," and "Celebration! Relationships Begin With You." Dr. Mustin's most recent book, Removing Your Roadblocks to Love, Happiness and Success, provides the reader with a roadmap to identify and remove areas of personal dysfunction and achieve their personal best
.
Vision:

Jan is currently spear-heading the implementation of a non-profit foundation in memory or her husband, Al K. Mustin. Together, Jan and Al founded The Success Connection, a non-profit organization dedicated to bringing uplifting messages of hope and inspiration to the Central Texas community with international speakers and authors such as Og Mandino, author of

The Greatest Salesman in the World

and dozens of other international best-sellers, Dr. Wayne Dyer, author of

Your Erroneous Zones

and

There's a Spiritual Solution to Every Problem

, among dozens of other best-sellers, Mark Victor Hansen, Co-Author of the run-away best-seller series,

Chicken Soup for the Soul

, and countless others. Both Jan and Al were frequent keynote speakers for "The Success Connection" as well as its television counterpart, "The Power of Positive Living."
The Success Connection Foundation is a non-profit organization dedicated to continue this tradition and to providing recognition to Austin's youth for outstanding leadership, character, scholarship and values. Jan is currently assembling a board of directors for this philanthropic organization which will guide its projects highlighting the honoring of exceptional individuals of all ages in the community. There will be the opportunity for the community to become involved by contributing to the Success Connection Scholarship Fund in Loving Memory of Dr. Al Mustin. If you would like to donate to the philanthropic goals of The Success Connection Foundation, please contact us by clicking the link at the bottom of this page.
Testimonials:

Dr. Mark Victor Hansen, co-author of the runaway best-selling series, Chicken Soup for the Soul, writes, "Dr. Jan Ford Mustin is one of the ten all-time great female speakers. She has heart-penetrating, soul stirring stories that hold up a mirror so that each of can see ourselves more clearly, lovingly, forgivingly. She makes us laugh our way to new higher awareness and creativity. She has a purity and innocence that positively embraces and joyously uplifts the listener's spirit. I love listening to her. I can hardly wait for her next offering. I cherish her thinking and speaking style."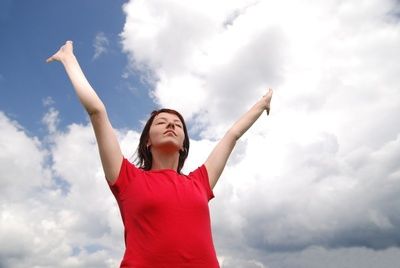 Og Mandino, legendary best-selling author of such inspirational novels as
Greatest Salesman in the World
, wrote of Jan's speaking talents, "After you have listened to Jan Ford Mustin for a few minutes, you will begin to feel that a longtime trusted friend is reaching out with an offer to lead you to a better life, if only you will heed her wise advice. She is a very special platform star."
Author, speaker, and media personality, Richard "Cactus" Pryor, wrote, "Jan Ford Mustin offers long-term relief and guidance in detouring around the many roadblocks of life. She is a remarkable tour guide. Her Roadblocks is a wonderful and uplifting journey."
Professional Affiliations:

Dr. Mustin's professional affiliations include memberships in the American Psychological Association and its Clinical Neuropsychology Division. She also holds memberships in the Texas Psychological Association, and the Capital Area Psychological Association, the American Association for Marriage and Family Therapists, the American Association for Licensed Professional Counselors, the National Association for Addition, Drug and Alcohol Counselors (NAADAC) and several other local, state and national professional associations.
Licenses:

She holds licenses beyond the field of psychology and meets state-of-the-art standards in multidisciplinary fields. Her additional licenses include Licensed Marriage and Family Therapist, (LMFT), Licensed Professional Counselor, (LPC) and Licensed Chemical Dependency Counselor. (LCDC) In addition, she is a Diplomate as a Certified Neurofeedback Provider and is a Sports Psychologist.
The Peak Performance Institute is an internationally recognized organization of professionals providing positive psychology and coaching by blending a spiritual foundation with cutting edge scientific application of therapies and coaching techniques. As the Owner, Co-founder and Clinical Director of PPI, Jan provides visionary leadership to bridge spirituality with psychology and provide professional services for individuals committed to exceeding themselves, removing their own roadblocks and transforming their lives with meaning and purpose.