Texas Commission on Law Enforcement (TCOLE)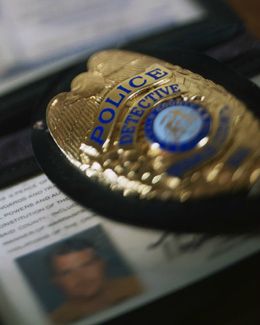 What is involved in a TCOLE L-3 Determination? The TCOLE L-3 Determination involves psychological assessments that result in the L-3 Declaration of Psychological and Emotional Health that one must have for admission to some peace officer training academies (including the CAPCO academy in Austin) and for commissioning as a peace officer in Texas.
The TCOLE Process: What to expect: The assessments involved in TCOLE are conducted in my offices and typically require a time commitment of between 3 to 6 hours for the psychological testing and interview process. We recommend that you make your appointment starting about 10 o'clock a.m. to allow for the variation in time requirement. I will ask that you complete several separate psychological instruments, each of which is untimed, prior to the interview. Due to the variability among individuals to complete these assessments, it is not possible to predict exactly how long the process will take. Please feel welcome either to bring your lunch or take a break for lunch at a nearby restaurant if you wish to do so. During this break time you are free to run errands, as you wish, prior to your interview.
My Professional Experience and The TCOLE L-3 Determination Process: I have been a licensed psychologist since 1980 and during that time have administered over one thousand TCOLE L-3 Determinations. The clientele who have passed through our office doors for this process have included the most dedicated and honorable professionals it has been my pleasure to meet. Accommodating You Is Our Priority. If you choose to call my office and schedule your L-3 determination, it is our commitment to help you feel as welcome and relaxed as possible. It is for this reason that we provide you with this preliminary information, so that you may dress comfortably and be prepared to spend an adequate amount of time accomplishing the assessments. Please remember to bring reading glasses if you need them and consider bringing a sweater or light jacket in case the air conditioning in our offices seems chilly to you.
Fees: The fee for the L-3 Determination service is payable whether you pass or not. If you are paying personally, we will accept cash, check, credit cards or a money order. The fee is payable at the beginning of the process. If your assessment is being paid for by a third party such as a police department or other governmental entity, my office staff will be glad to bill them with your signed consent form authorizing this communication.
Confidentiality and Orientation: As with any new client, a confidential, no-charge orientation will precede the actual testing process.During this brief meeting with a member of my professional office staff , it will be necessary for you to complete an authorization for me to release information to a police department, to a training academy, or to TCOLE itself. A member of my office staff will provide you with information about my practice, about confidentiality and HIPAA. In addition, it is required that you provide a valid form of picture identification that my office staff will copy for your confidential client records before the process can begin.
Interview and Feedback Session: The interview is an integral part of the TCOLE process and allows you the opportunity to elaborate on the information you provide us on your psychological assessments and Confidential Personal History Questionnaire. During this session you will be given feedback on your performance on the psychological assessments.
Prompt Scheduling and Keeping Appointments: Typically, if you call for an appointment with us for the TCOLE L-3 Determination process, we are able to provide you with an appointment within a day or two. We aim to accommodate your busy schedule as well as possible and will reserve this time as well as a private office space for you. Once you have scheduled with us, we would appreciate your keeping your appointment, as we are reserving our professional staff, computers and offices just for you on that date for that time period. If you need to cancel or reschedule, we request the courtesy of a 48-hour notice if at all possible.
CAPCOG Academy and Recertification: There is a special circumstance for those planning to attend the academy offered by CAPCOG. The L-3 determination, which is required for admission to the academy, is valid for only six months. Since the academy lasts for longer than six months, it is necessary to obtain a new L-3 certification before you can be commissioned upon graduation. In most such instances, I will conduct a recertification assessment for a fee of $50.00.
Thank you for taking the time to review this information regarding the TCOLE L-3 Determination process. Please feel free to call our offices (512-347-8100) during regular business hours and ask my office staff any additional questions you may have. We will be happy to provide you with an appointment, directions to our offices and look forward to helping you achieve your goals.